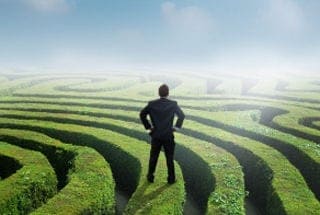 Individual therapy is a collaborative effort between the patient and the therapist where the difficulties experienced by the patient are specifically determined, goals are set and a specific plan to achieve the goals are established.
Sometimes life leaves us in places that are painful, confusing, disorienting and debilitating. We bring the best of our knowledge and resources to bear on the issues created during these times, attempting to sort them out and achieve some degree of resolution. At times our own resources prove inadequate, failing to bring the resolution that would allow us to move forward and fully embrace life and living.
Individual therapy is a cooperative effort where the inherent resources of the patient and the expertise of the therapist are combined in a deeply cooperative effort to move the patient toward health and wholeness. This unique partnership likewise draws on external resources that are imported in the process in order to effectively supplement and maximize the work of therapy.
While deep; individual therapy is a temporary relationship designed to intersect the patient's life for a specified period of time in order to move the patient forward with their lives. Once the goals have been achieved for therapy, the therapeutic relationship is terminated. The therapeutic process remains available for support as needed, as well as future follow-up should that be necessary.
Individual therapy can be profoundly rewarding, deeply life changing and intensely growth-inducing. It is a process that can be invaluable in the lives of those who choose to engage it.