Why I Write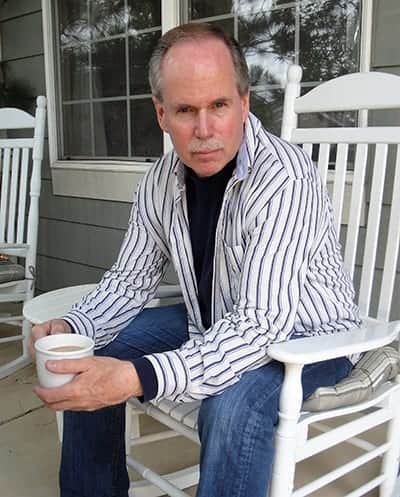 In 1839, English author Edward Bulwer-Lytton wrote the now famous words, "The pen is mightier than the sword." I don't suppose that I understood the magnitude of those seven words until I began to grasp how difficult it is to change a world that's in desperate need of changing, all the while denying the very change that it needs.
Like my mother, I grew up being very much touched and transformed by the power of words. Even so, I never considered writing them myself; thinking that harnessing the prose and power of words was leagues beyond my skill-set. Yet I wrote as I grew, largely as a means of processing my emotions or life or whatever happened to be in front of me at the moment.
As life would have it, in my late thirties I was blessed to have a happenstance encounter with a rather prolific author whose name was Jim. He was quite a bit my senior, which made him rich with encouragement, keen with insight and confident in his directives. And at that moment of what might be said to have been a divine encounter, with Jim's encouragement I began to write.
Now years later, it is from the platform of my laptop or a scrap piece of paper that I pen words that I hope are "mightier than the sword." And it is my hope that the raw power of words woven together in creative syntax and blended in bold relief is sufficient to turn hearts and win minds when the other weaker contrivances of men fail. It is my hope that lives will be changed for the whole of their lives by the humble efforts of a man who sits hunched over a laptop or holds a scrap of paper and pens words to change a world.
Media Kit
Please direct any media queries to craiglpc4@gmail.com.
Latest Book
"In the Footsteps of the Few – The Power of a Principled Life"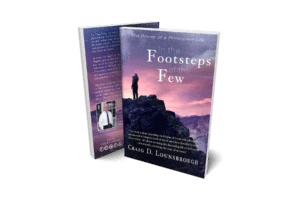 Look for Craig's latest book to be released in early 2022.
"The Self That I Long To Believe In"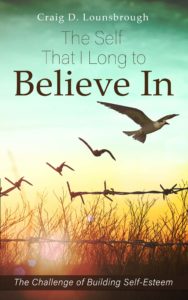 Download a free chapter from The Self That I Long To Believe In
Reader Reviews:
"As good as it gets.  As a pastor who serves in a ministry that focuses on men who struggle with addictions, I look forward to sharing this with the guys.  Their need to be uplifted is tremendous.  One of the most encouraging books I've read.  Not just for those who think they struggle with self-esteem.  A must read for everyone."
Pastor Tom – Colorado
"I've read books like this before and while they sometimes helped for the moment, they were more of a quick "pick me up" rather than something that really stuck to my ribs. This book did just that."
Becky – Colorado
"I can not begin to articulate all the reasons this book has been so profoundly impactful to me. And even further, a resource, a tool to assist the many in my life who struggle with self-esteem. This book has served as a reminder, refreshment, encouragement, and abundant with "tools" that are mightier than any culturally appealing formula to healthier self-esteem. At times, I felt I was sitting with God my Father in Heaven and hearing Him speak into me and strengthen me with His truth."
Lori – Colorado
"The Eighth Page – A Christmas Journey"

Reader Reviews:
"This story-line has great potential.  It's creative, unique and thought-provoking.  I can see many lives touched by this book."
Helen W. – Illinois
"We don't need another cute story about hope.  What we need is a story that delivers hope, and this one does that."
Brian M. – Ohio
"My brother just died.  On top of that, I've struggled with my business and my motivation to continue my business.  I would say that I just got swept under with all the stress.  This book wasn't one of those "pick-me-up's" that drops you later on.  Instead, it gave me a hope that has stayed with me."
Virginia H. – Washington
This book is also available on Kindle and Nook
The Eighth Page – A Christmas Journey" is published by Beacon Publishing Group
Other Books
"An Intimate Collision – Encounters with Life and Jesus"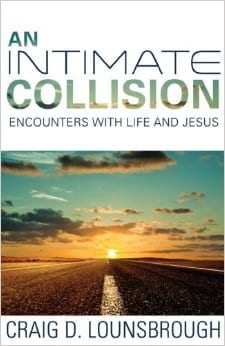 Reader Reviews:
"Thank you so much for sending me your book on Intimate Collision, reading it has brought change in my life.  It is awesome.  As I was reading it, it would bring tears.  The chapter on a leather belt and a three dollar buckle and other chapters as well were powerful.  It also brought conviction to me of self-righteousness, especially chapter nine, 'I am that one sheep in the cesspool.'  Many times it would seem like there was a mirror I was looking into as I was reading.  It is a life changing book.  I have told all the people in our church to get it as well as recommended to many others, as to all who would desire a change in their Christian life.  Again thank you."
Pastor Ron Jolliff – Columbus, Ohio
"I couldn't put it down.  It gave me a better sense of God's intimacy."
Pastor Don – Colorado
"My friend, Cindy, loaned me her books and I read the 3 she had and was so "taken" with them so I wanted my own to refer to and maybe share with others.  Your writing and your style of writing just really touched my heart.  Your books have definitely benefited me and I look forward to the last one I haven't read.  All have been very meaningful and inspirational."
Beverly L. – Englewood, Colorado
This book is also available on Kindle and Nook
"An Intimate Collision – Encounters with Life and Jesus" is published by Wipf and Stock Publishers
"Flecks of Gold – Simple Truths for Life's Complex Journey"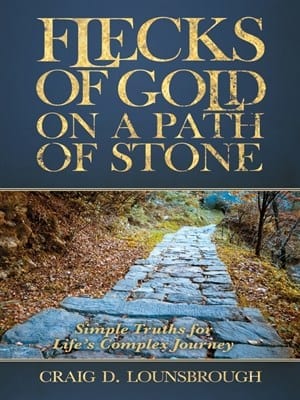 Reader Reviews:
"What an excellent writer. Flecks of Gold was so good that I read it a couple of times to make sure I got everything out of it. I've started to reread it again. All I can say is keep on writing. I can't wait for your next book. Please let me know when it comes out."
Amy H. – Ohio
"What a great reminder of how we should be living life. You are so right; we get caught up in so many unnecessary things. Your book Flecks of Gold on a Path of Stone brought me to what was important. I want you to know that I will be using this book with the students I teach as a regular part of my curriculum. Thank you!"
Barbara T. – California
"Were you reading my mind? Your book spoke directly to my situation in a way that was kind of spooky, but really transforming. Thank you for what you do."
Bob B. – Texas
"Flecks of Gold – Simple Truths for Profound Living"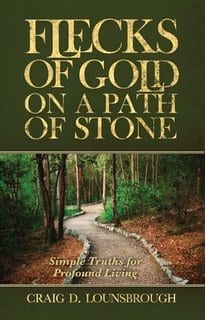 Reader Reviews:
"This book reminded me of a lot of great truths and helped me gain perspectives that have really assisted me in so many ways. The author is well known by many in my circle. All of us deeply appreciate him and his work."
Bobbie G. – Colorado
"You did it again! Your writing is so right on, so clear and poignant. I am waiting for you to write something that is flat, but you keep on putting out great stuff. I am passing this book on to all the pastors I oversee here in Florida. I know that it will be a blessing to them."
Bill H. – Florida
"We don't live like we should. We go through life and we don't live very thoughtfully at all. Your book brought me back to what I should have never left. Now I am thinking much more deeply about life and how I live it. Thank you."
Kim K. – Ohio
"An Autumn's Journey – Deep Growth in the Grief and Loss of Life's Seasons"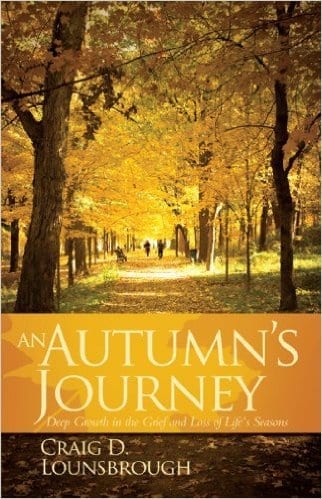 Reader Reviews:
"Inspirational. I haven't read anything this moving in years."
Helen – Kansas
"In a world where we can often feel abandoned or unworthy of God, An Autumn's Journey is a passionate reminder of God's grace and love for us all. Through his own experiences Craig is able to walk the reader through steps to deal with life's ups and downs, while keeping Christ at the center. This book is a good resource for anyone who is struggling with the hard questions of life, and is looking for real, honest answers."
Steve B. – California
"I stumbled on this book a month after my mother's death, and find it invaluable. Lounsbrough combines the emotions and psychological processes involved in losing a mother with a gently, poetic style of writing. I'm using this book as a springboard for journaling. Would be a great resource for a grief support group."
Julianne G. – Amazon Reviewer
This book is also available on Kindle and Nook
"An Autumn's Journey – Deep Growth in the Grief and Loss of LIfe's Seasons" is published by Wipf and Stock Publishers